Pedigree and commercial
Australian Lowlines for Sale

FOR SALE 2012
All stock offered are purebred and those not already registered will be registered at the time of sale or sold as commercial cattle if you prefer. Check their ancestry from their parents' pedigrees by entering CBL under "current owner identifier" in the
ALCA Herdbook
and clicking on each animal's name. Prices are:- Bulls:$1500 or by negotiation and females $1800. Our herd TB status is C10 (re-tested January 2012)and we are certified BVD-free.
BULLS
Casablanca Sirocco. ALCA herd book number:9774. An adult bull, born 16/10/2008 and bred by us, who we are advertising on behalf of Ngahere Lodge, Hunua, Auckland. Sirocco is the nicest, quietest bull we have ever bred. From Casablanca Sahara AI ET (Casablanca Barbary Coast's full sister and flush mate and a consistent show winner.)Grandson of Avonsleigh Atlas, Lowline and Interbreeds Champion at the Canberra Royal Show. A proven sire with many, many purebred and crossbred calves to his credit and many more to come. Being sold because too many of the females due for service at Ngarere this coming spring are his progeny. Has been well handled all of his life and would make an excellent bull for lifestylers. Would also impart quality into a mixed breed herd.
Casablanca Phoenix. Born 8/10/2010. By Casablanca Barbary Coast from Araawa Bonnie Lass. Very easy to handle. Halter broken. Comes when called. Floats. A randy young fellow who has been away servicing heifers during the 2011/2012 summer. One of our favourites who deserves a long life and a friendly home.
SOLD!!!!Casablanca Rick. Born 29/10/2010. By Casablanca Barbary Coast from Casablanca Maria. Another quiet,friendly, likeable fellow with a powerful sex drive.
To be available halter broken after weaning.
Casablanca Hercules AI. Born 12/12/2011. By Colombo Park Zaccaria (a top Australian stud bull) from Casablanca Sahara (Casablanca Barbary Coast's full sister and flush mate.) Hercules is closely related to some of the best performing Lowlines in Australia and comes from the famous Tannhauser line. A very nice calf, he is for sale only because we were looking for a heifer and we do not need a second bull.
Casablanca Argentina. Born 2/10/2011 while David was singing in the choir at the Rugby World Cup Argentina/Georgia game. By Casablanca Barbary Coast from Casablanca Maria.
Casablanca Aladdin. Born 15/12/2011. By Casablanca Barbary Coast from Casablanca Bam Bam. Will mature as the smaller sort of Lowline.
FEMALES.
SOLD!!! Three good natured registered yearling heifers which are being currently being halter broken (February 2012.)
Casablanca Aida. Born 29/10/2010. By Casablanca Barbary Coast from Araawa Bam Bam.
Casablanca Isabella. Born 8/12/2010. By Casablanca Barbary Coast from Araawa Black Angel.
Casablanca Celeste. Born 28/11/2010. By Casablanca Barbary Coast from Casablanca Angelique.
For sale after weaning
Casablanca Georgia (also born the day of the Argentina/Georgia World Cup Game)Casablanca Angelina,Casablanca Nardia and Casablanca Jenna.
For other studs please visit the ALCA website
Lowline Country
(built by Judy and David Sainsbury of Casablanca Lowline Stud)which lists every Lowline breeder in Australia and New Zealand, broken down into districts within states or islands. (You'll find these listings under STUDS on the menu bar.)It also lists every Lowline breeder in the US, Canada, UK and Thailand.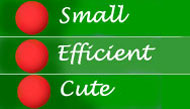 Casablanca Lowline Stud, based at
Whangaehu near Wanganui, New Zealand(previously at Kumeu, Auckland) welcomes your contact about Australian Lowline Cattle.
You can ring us on New Zealand 06 342 6670 or Email us or join our mailing list to receive current Australian Lowline news.

Form Object
AUSTRALIAN BEEF AWARDS
In Australia,where Lowlines were the feature breed at the 2010 Sydney Royal Easter Show, there are Australian Lowline classes at many shows and Lowline steers are a regular entry in Hoof and Hook contests. In 2009,Margo Hayes' Vitulus Stud won Champion Lightweight, Champion Heavyweight and Supreme Champion Beef Carcass against all comers at
the Royal Brisbane show
(Queensland's famous Ekka). This was Margo's second Supreme Beef Championship at this prestigious event which many consider the top beef cattle show in Australia. In 2007 Harcourts Stud had reserve champion status at the Perth Royal. In 2005, Lynda Senger-Whitehead's Colombo Park Stud won the carcass championship at the Melbourne Royal Show.
MEAT STANDARDS AUSTRALIA EATING AWARD
Margo Hayes' steers have also won the Meat Standards Australia Eating Quality Award. This is the benchmark standard for high quality table beef.
Judy and David Sainsbury, Casablanca Lowline Stud, 16 Haunui Rd, Whangaehu, Wanganui, New Zealand.
Telephone:(New Zealand)06 342 6670. Mobile:0211433204. Email:lowline@casablanca.co.nz